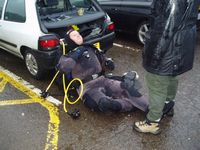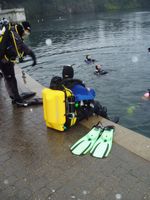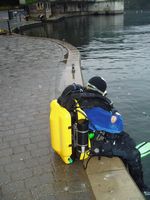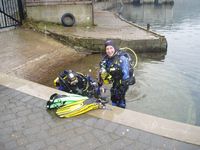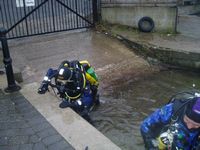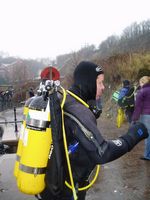 So Daniel, Callum and I went in. Notice Daniel's demo of how to get into a Hog rig, or was that the beached whale impression. I've lost my notes.
I took the scooter for a play and, frankly, it was a mistake. In 5°C water you need to fin a bit to stay warm. 35 minutes later we crawled out at the slip way. It was snowing and everything was slippery. That's when you realise how hard it is to move about in full kit with argon and a canister lamp adding to the weight.
The old fogie with yellow wings on his Turtle is me.